When these little angels arrived at the Kailua studio, I first thought they had to be identical- they were even in the exact same pose in their car seats!

There's something about baby twins that makes everyone ooh and ahh and fall in love, and these two were certainly no exception- just look at those beautiful faces.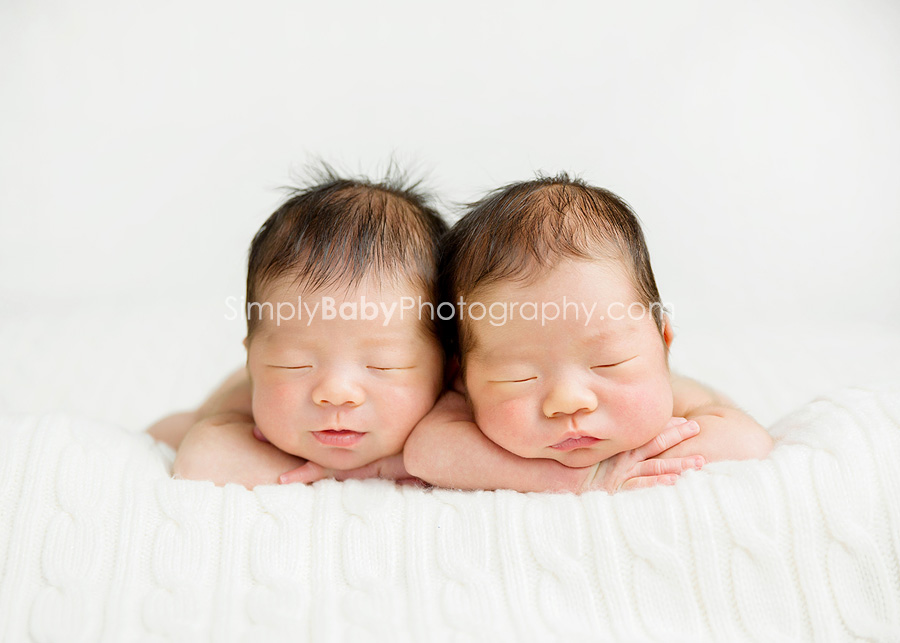 After spending a few hours with them, I started to see the little differences that prove they're fraternal.

Ava was born first, a bit chubbier and with more hair.

Adriana is the younger, smaller twin.

They also brought their adoring big sister along. I've photographed twins with older siblings before, but this was the first time I had twin girls with an older sister. I can only imagine all the giggles and tea parties ahead!

See what I mean about the identical posing? They did this adorable foot pose completely on their own!

Cutest little mermaids ever- we photographed the maternity session on the beach.

Born 4 weeks early and photographed at 17 days old, this duo slept so beautifully and peacefully I set a new record for number of images captured in studio- over 82 unique images presented. I have no idea how mom & dad will choose which to print, and it's good they get an album from their Belly & Baby collection! I wish their family much joy over the coming years, and I can't wait to watch their daughters grow and blossom.